First day of student attendance for the 2023-24 school year is Wednesday, August 16th. Online registration will be July 17 - 24. Have a great summer!
2023 ERFAE Teacher of the Year Awards Congratulations to Shannon Winters, Julie Clodfelter, and Amy McVicker! Thank you ERFAE Members, Janilyn Travis and Krista Nealis, for presenting to our teachers!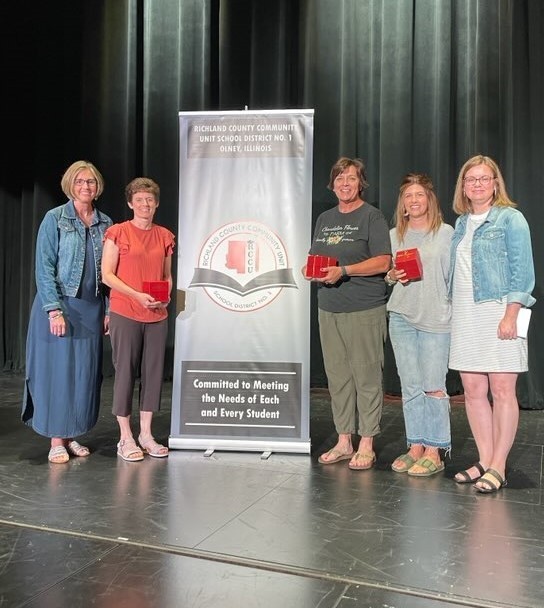 Congratulations to our RCCU #1 Retirees! Thank You for Your Service to Education! L to R Chris Simpson - Superintendent, Shannon Winters - RCHS, Debbie Gray - RCES, Greg Michels - (Honoree for Suzanne MIchels - RCES), Tracy Dobbs - RCES, Brenda Washburn - RCES, Denyse Eagleson - RCHS, Jessica Leaf - Transportation (not pictured Shannon Hough - RCMS)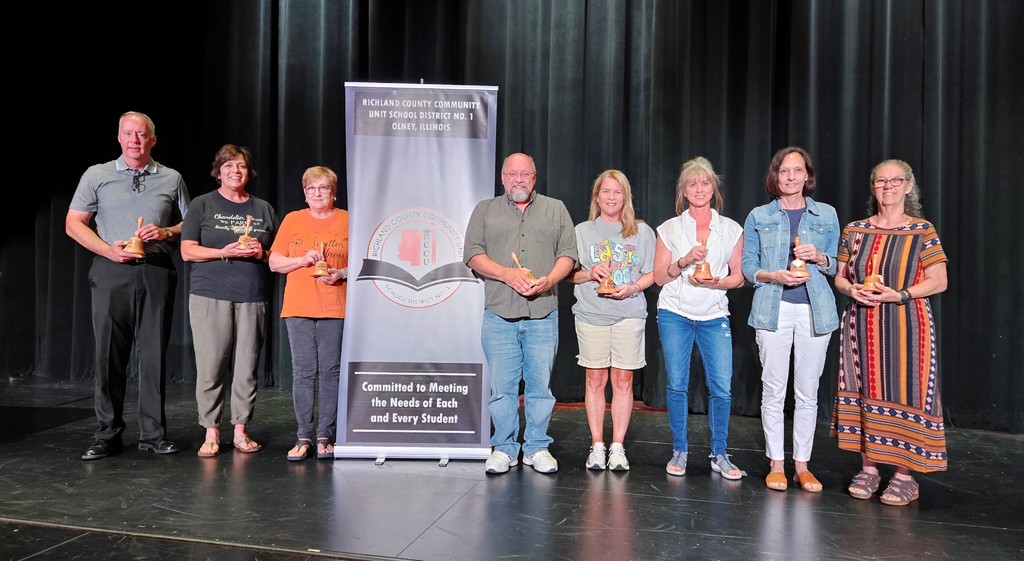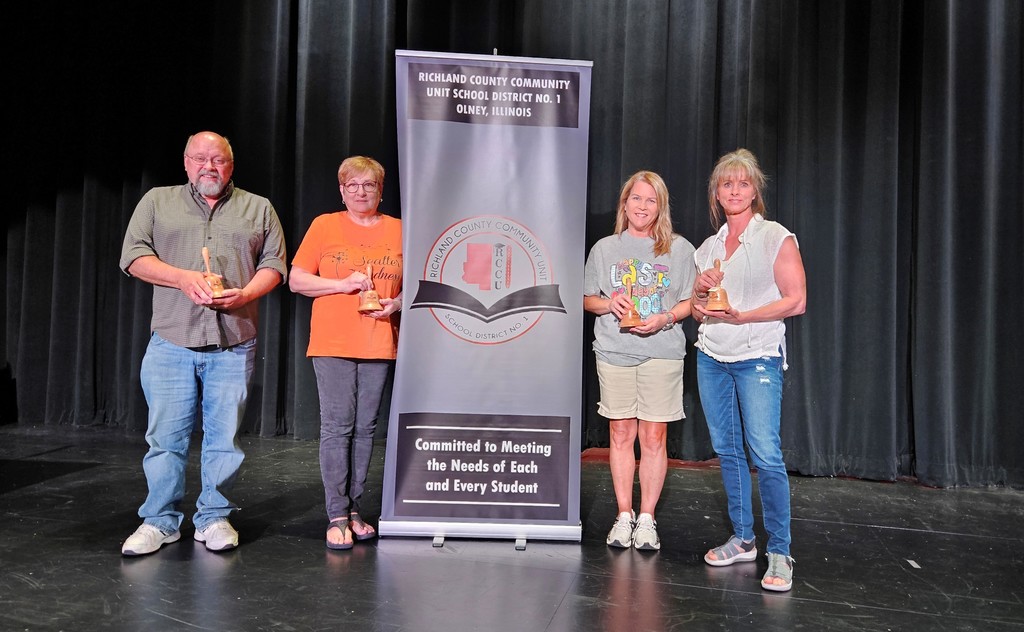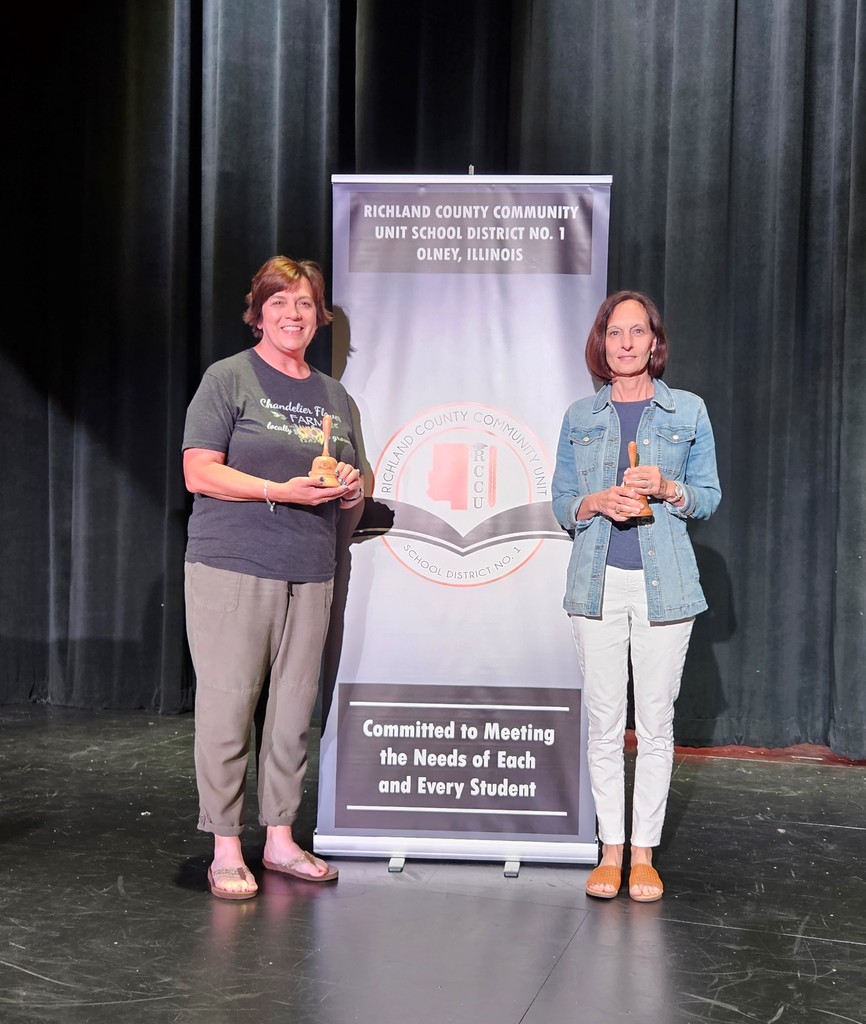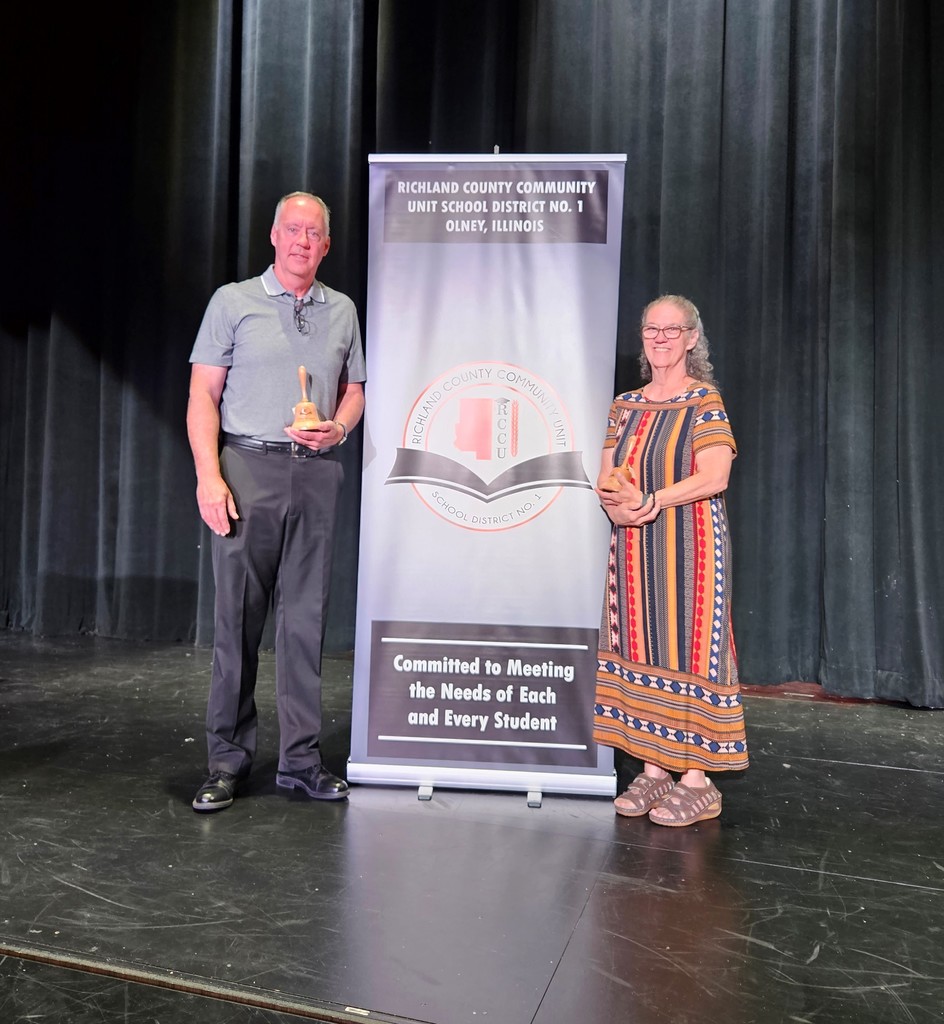 Pre-K Screenings for the 2023-2024 school year will be held on Tuesday, July 18th. Call to schedule an appointment!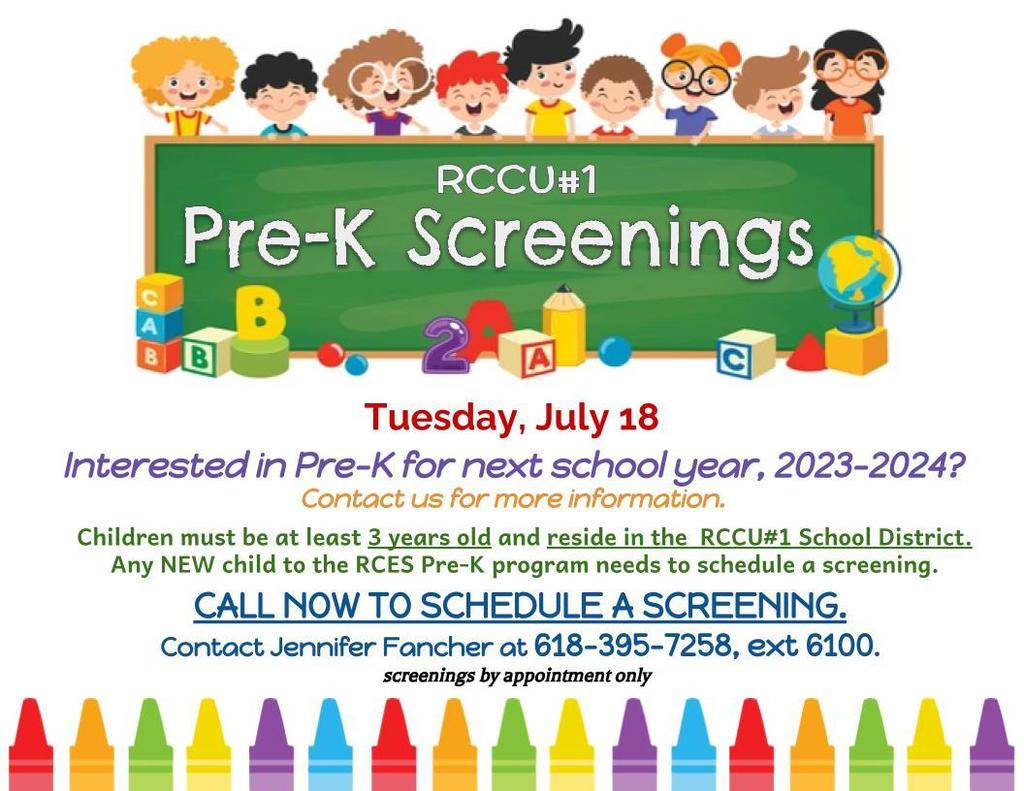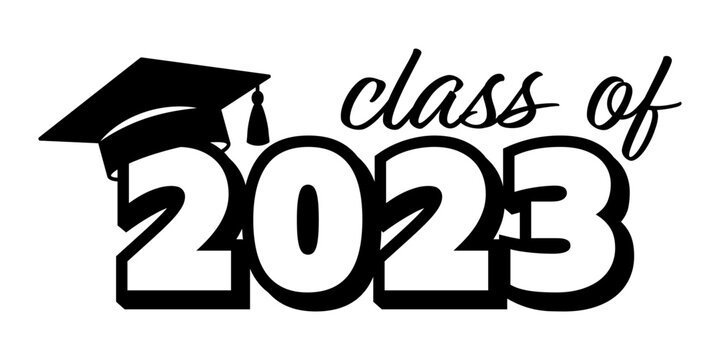 Congratulations to our superintendent, Mr. Chris Simpson, for being named as the IASA Superintendent of Distinction for the Wabash Valley Region!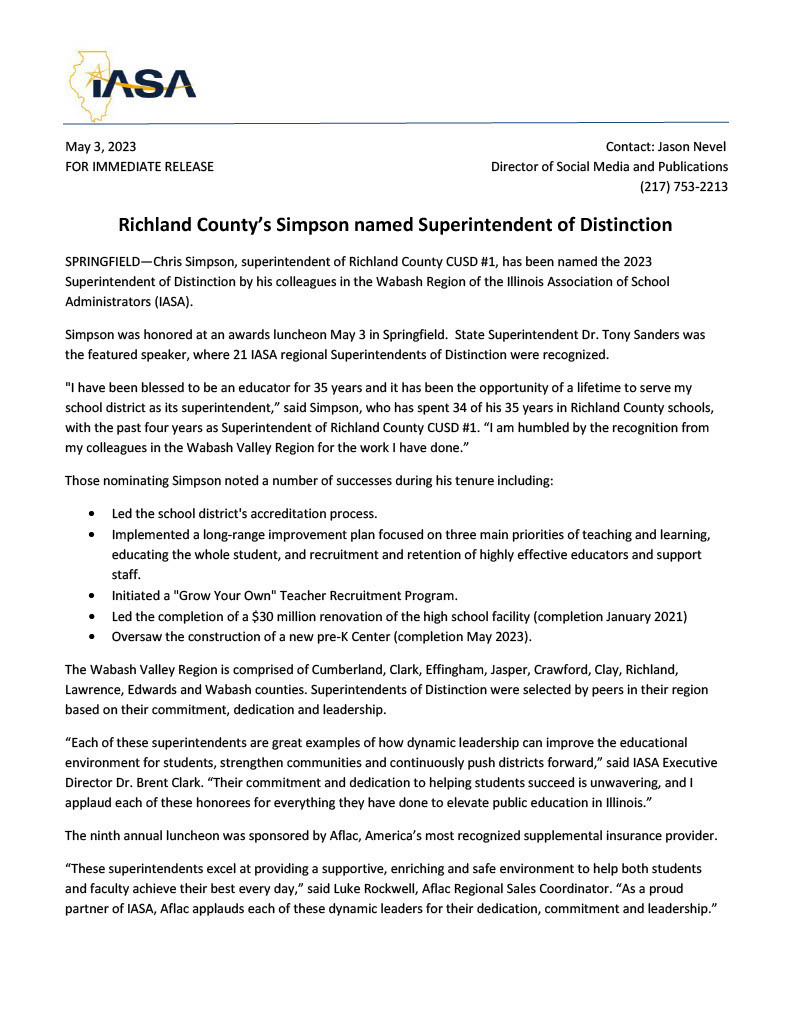 Students will be released 4 hours early on Friday, May 5 for school improvement activities. Also, the last day for student attendance for the 2022-23 school year will be Friday, May 19 with a one hour early dismissal.

Please read the attached Press Release from the RCCU #1 Superintendent.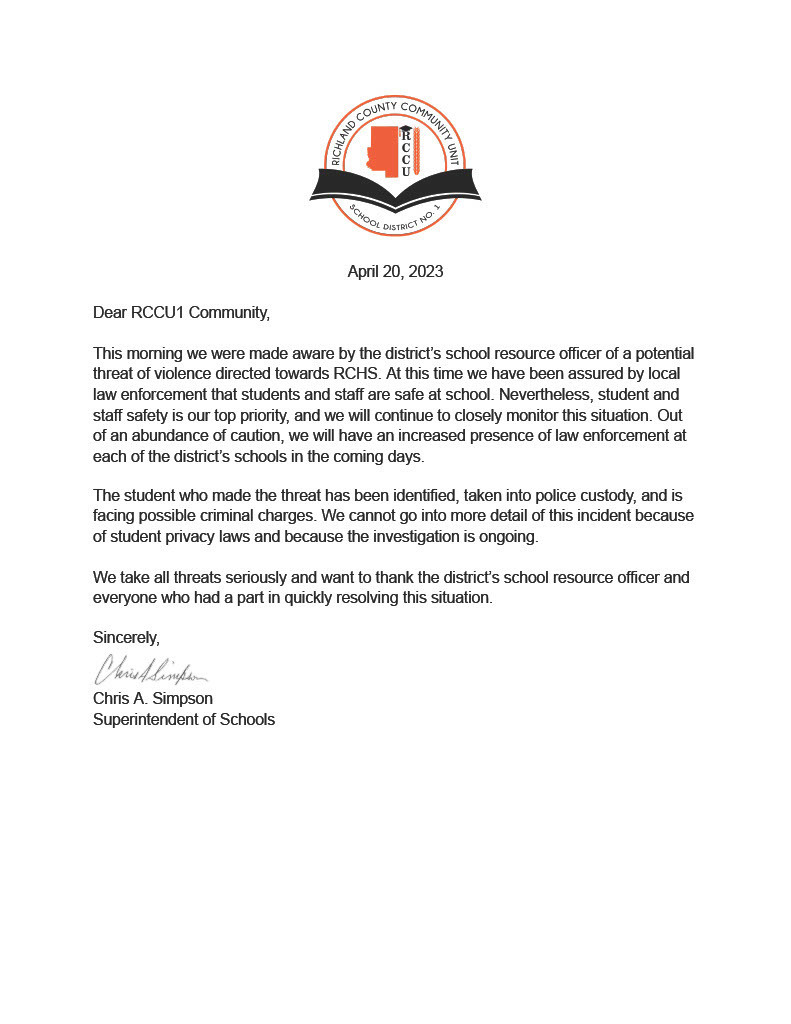 RCMS band and choir put on a concert for our 5th graders! They were wonderful! #TheTigerWay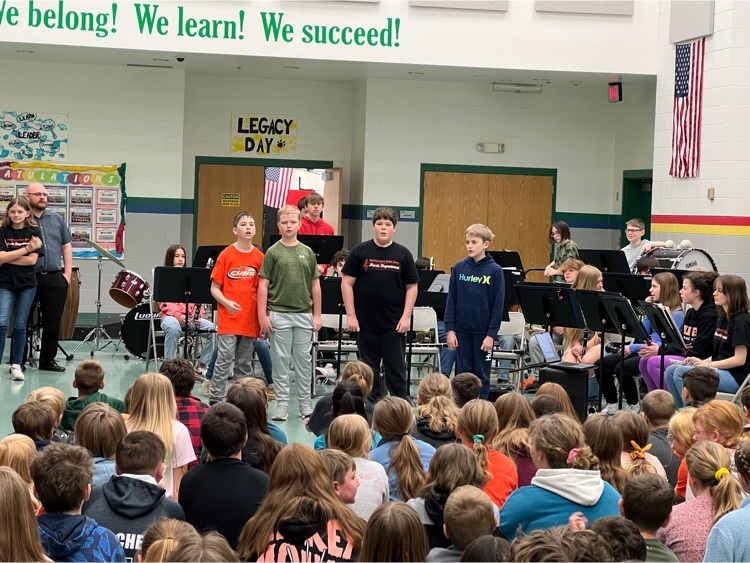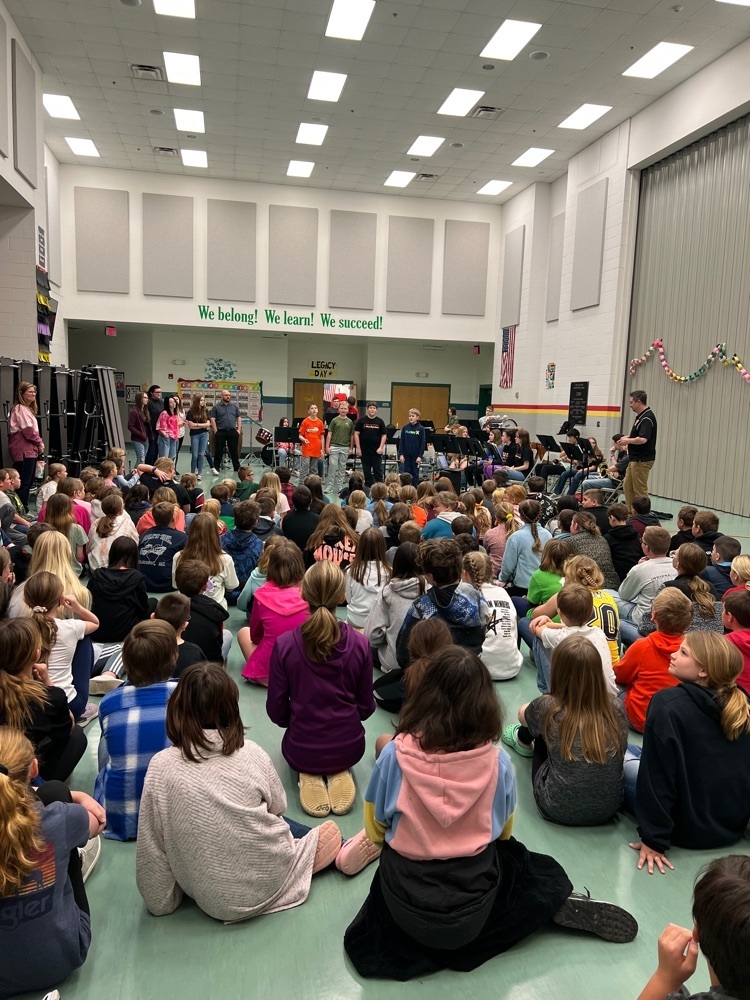 Tuesday, April 25th is the 2023-2024 Kindergarten Meet the Teachers Night. If you have not called Vanessa yet, give her a call at 618-395-8540 ext. 1106 to schedule your visit.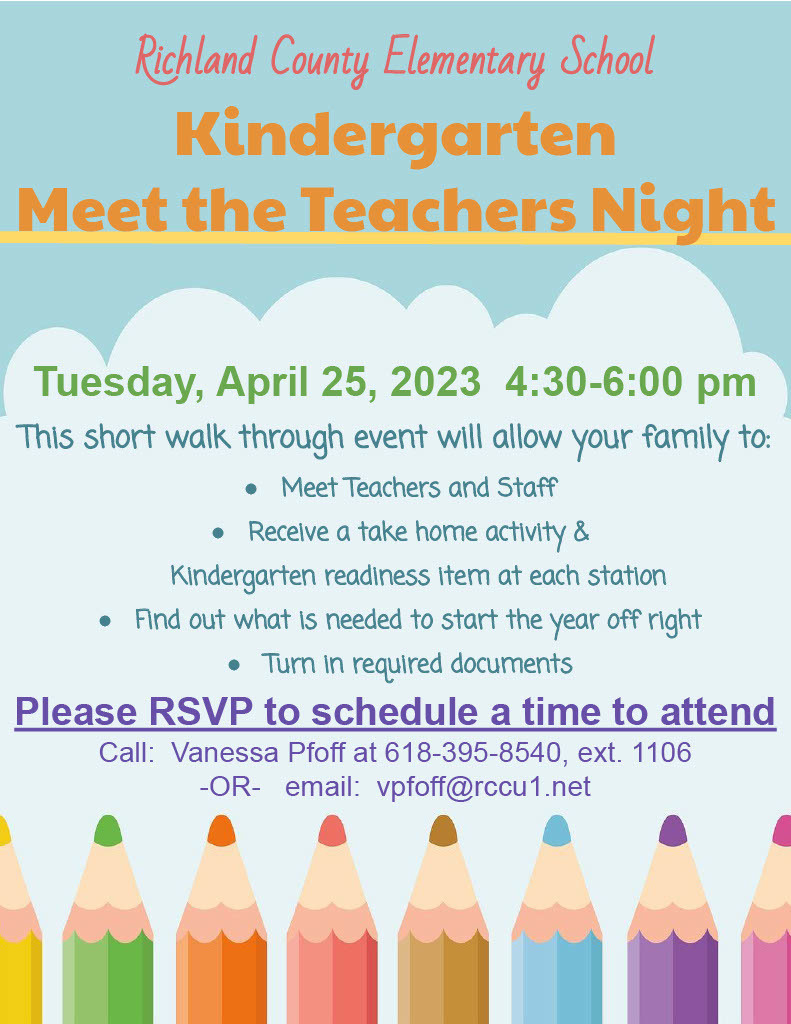 Pre-K Screenings are coming up this week and next for the 2023-2024 school year. You can still call to schedule an appointment.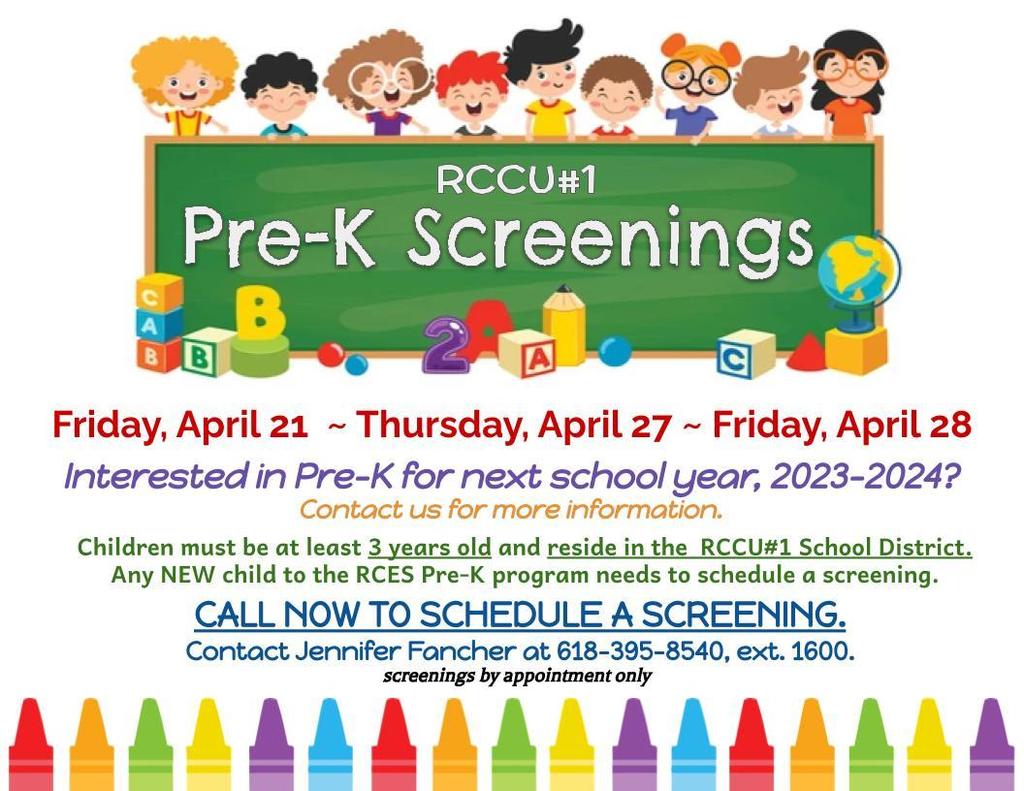 What a great Leadership Day - Kids Academy! The students shine bright each and every day! #TheTigerWay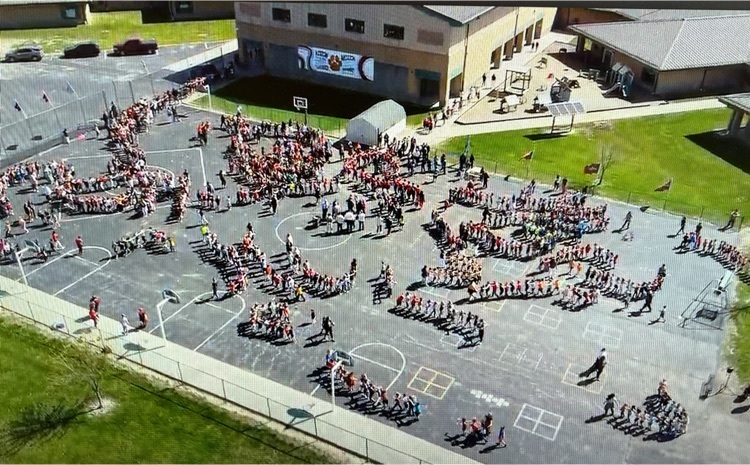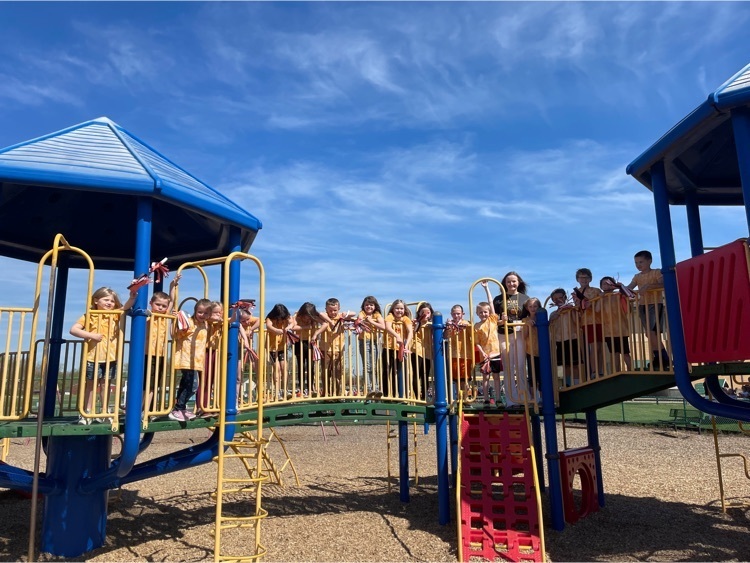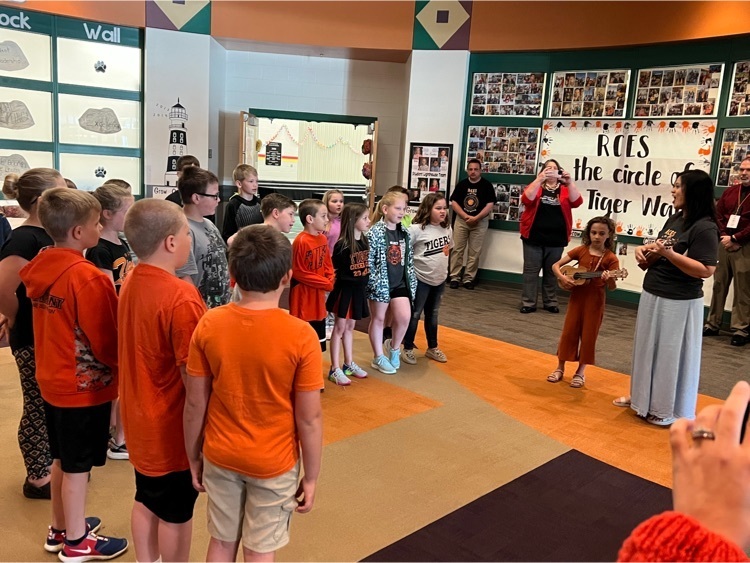 Hat Day for St. Jude! #TheTigerWay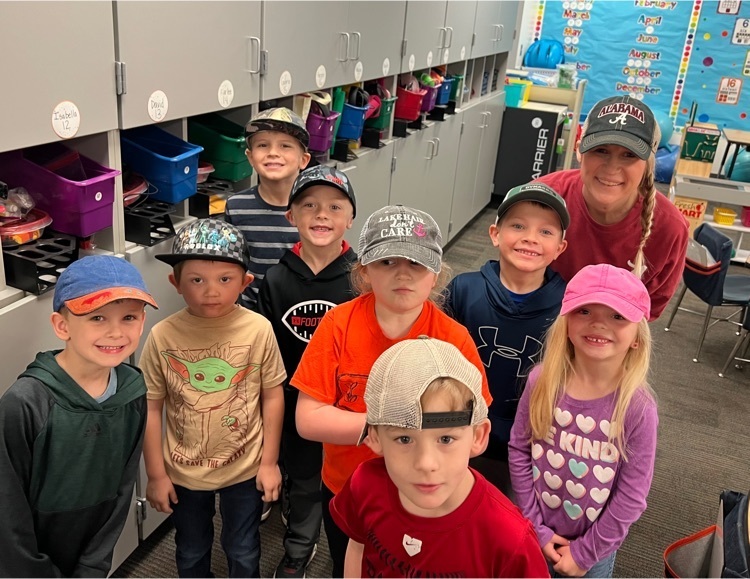 School will be released one hour early on Thursday, April 6. In addition, there will be no school on Friday, April 7 and Monday, April 10.

Happy Assistant Principal Week to two of the very best, Margaret Hahn & Jennifer Tedford!!! #TheTigerWay


Pajama Day for St. Jude! #TheTigerWay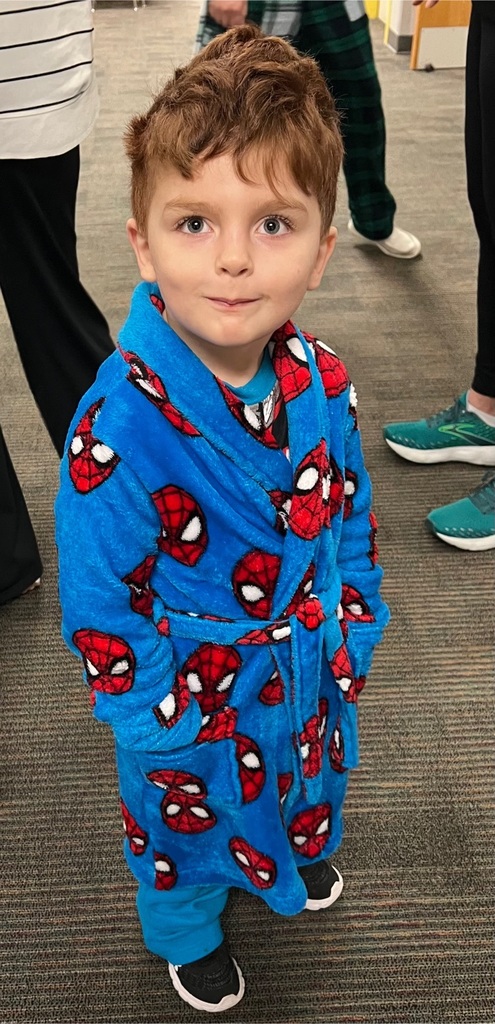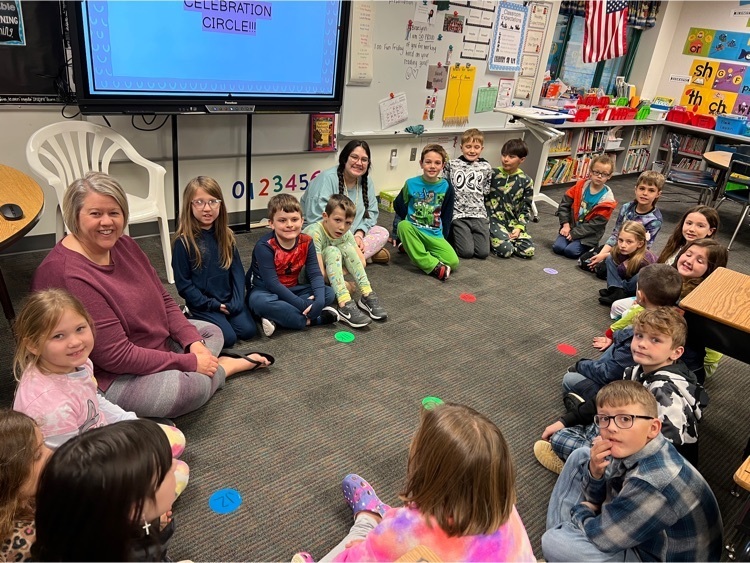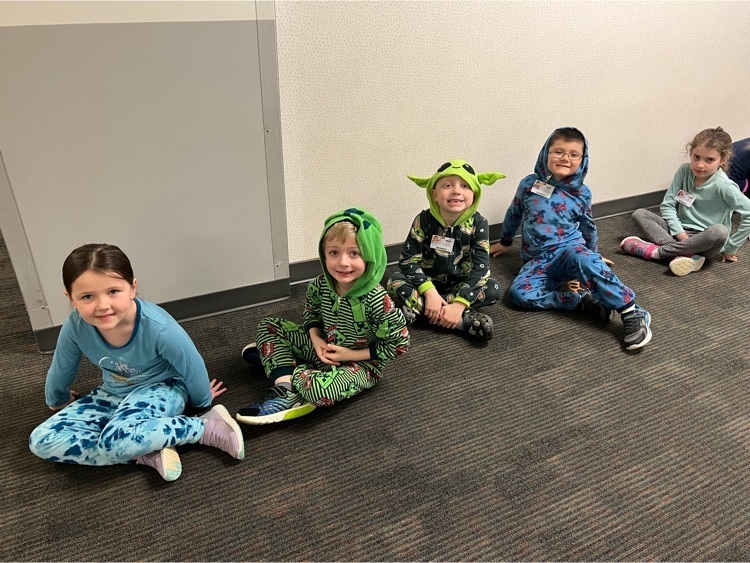 High 5 Friday with OCC's cast of Cinderella! #TheTigerWay