The Rotary Richland County 5th grade spelling bee is on! #TheTigerWay

Kindergarten Meet the Teachers Night!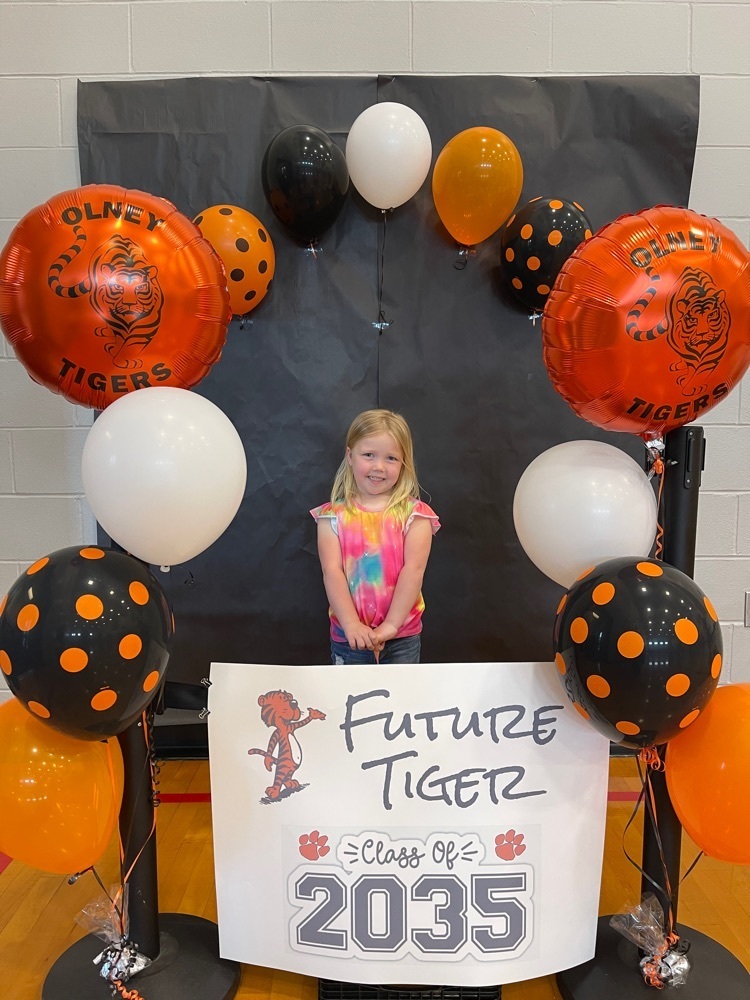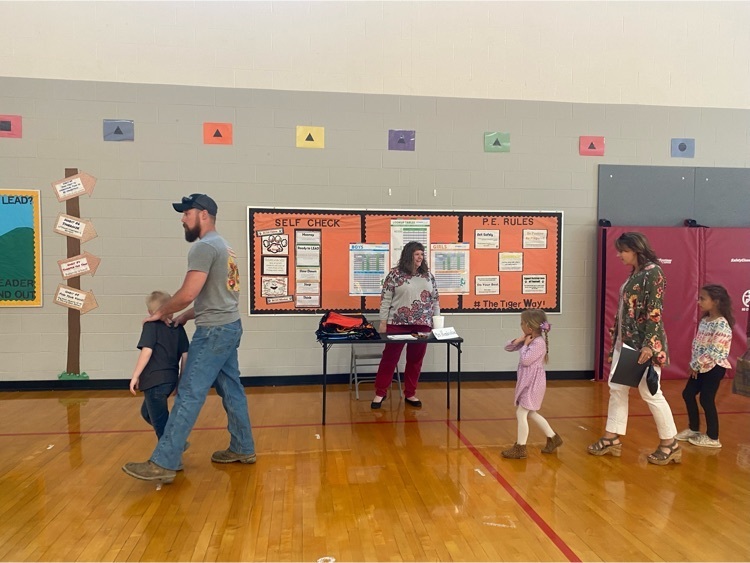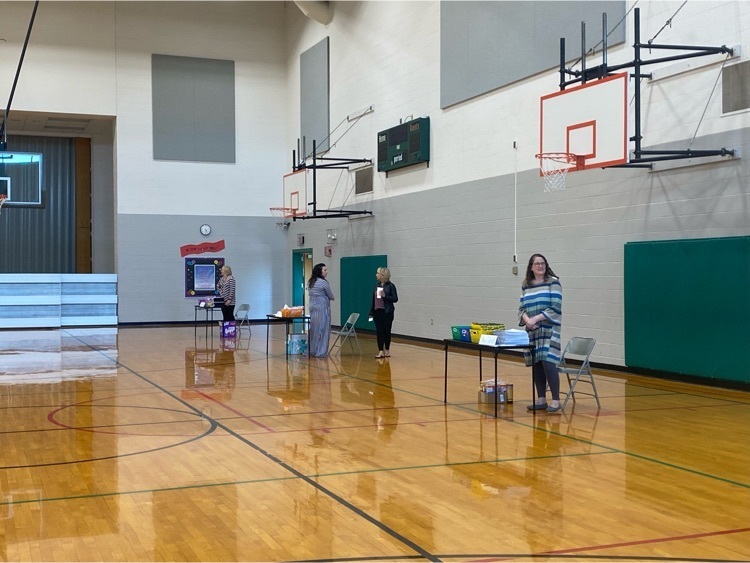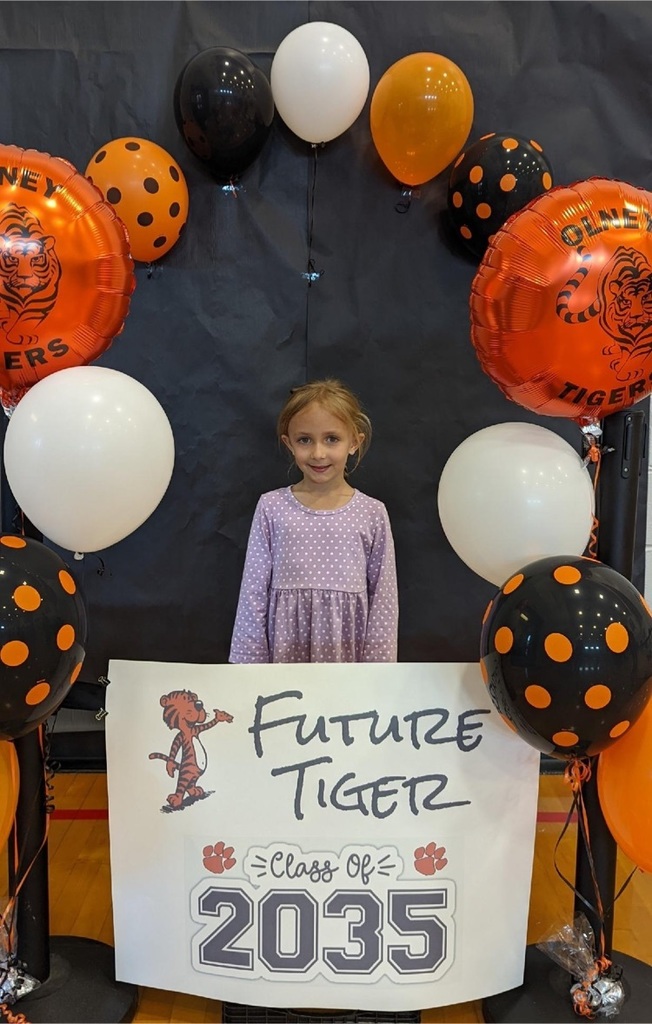 Olney and Flora Elks are sponsoring a FREE Children's Orthopedic Clinic on Wednesday, May 4, 2022 at 11:00 a.m. This is a great opportunity for RCCU #1 students! See the flyer for important details!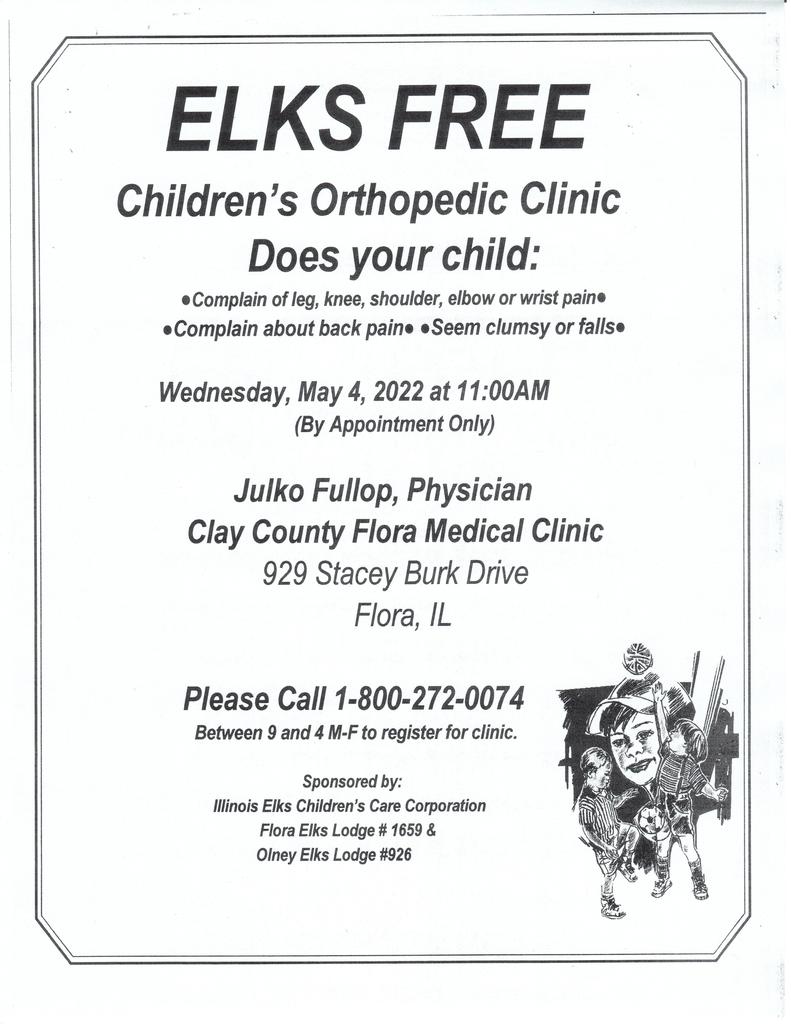 Splash Pad Popsicle Day on Friday, April 29. They are 2 for a $1.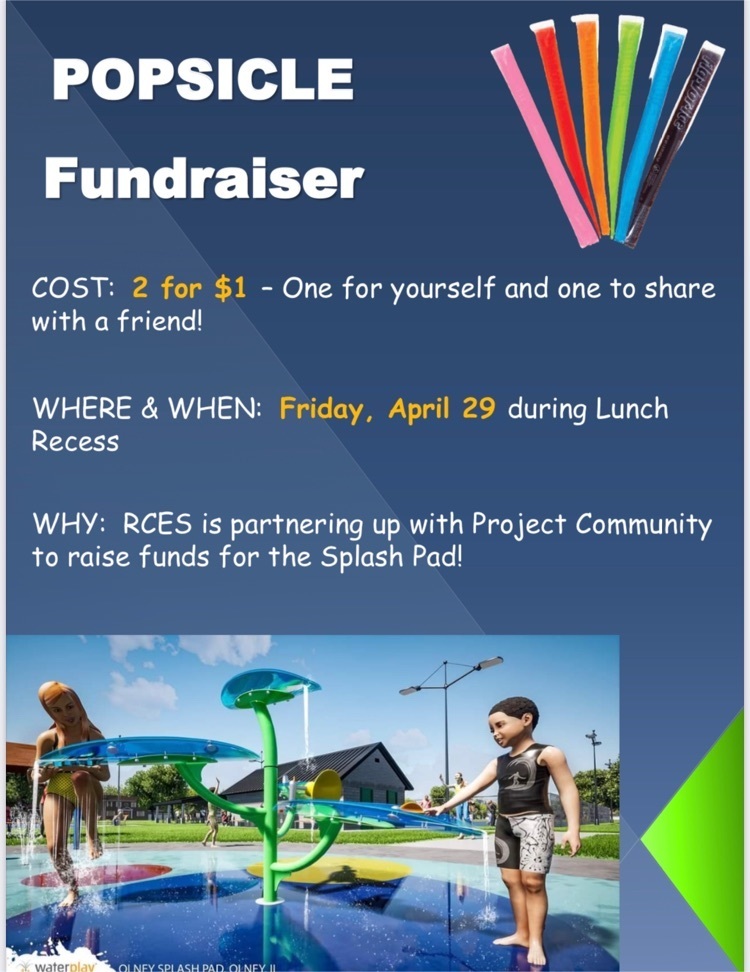 Thank you RCMS Honors Band for performing for the 5th graders!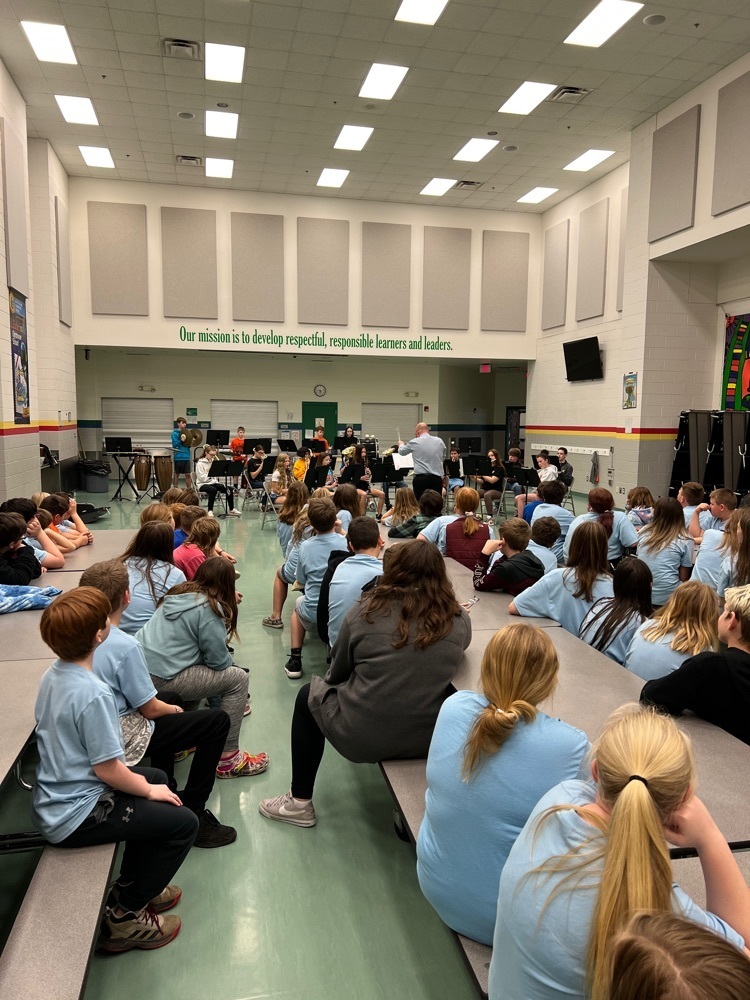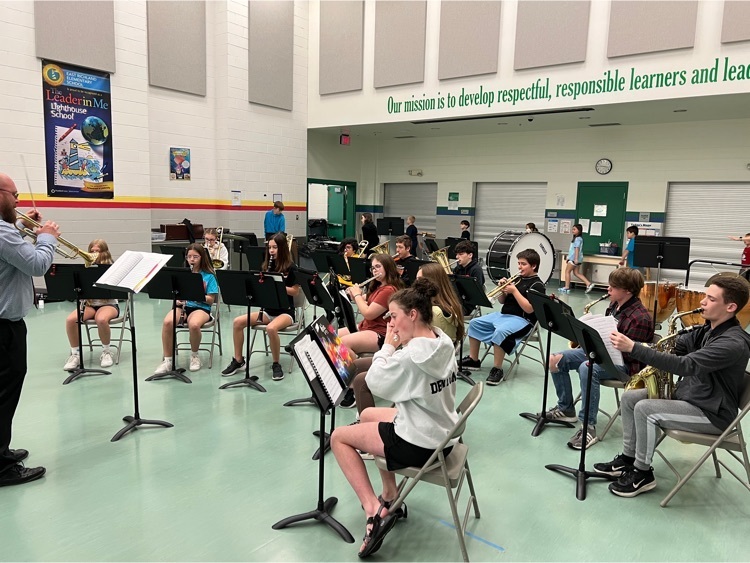 The book fair is ON! #TheTigerWay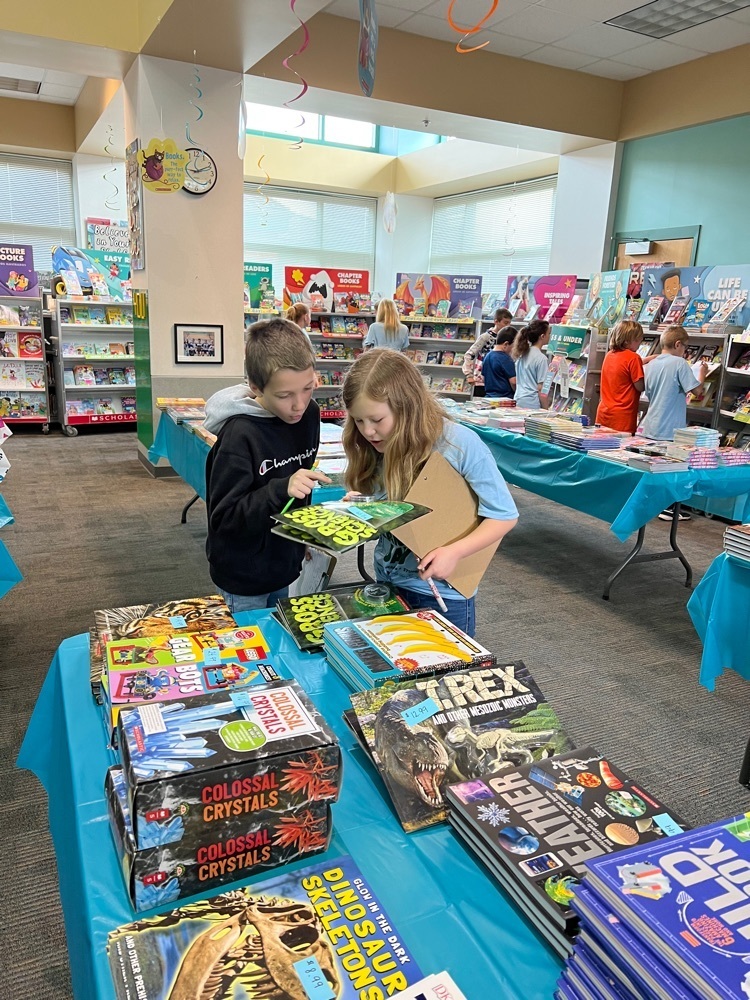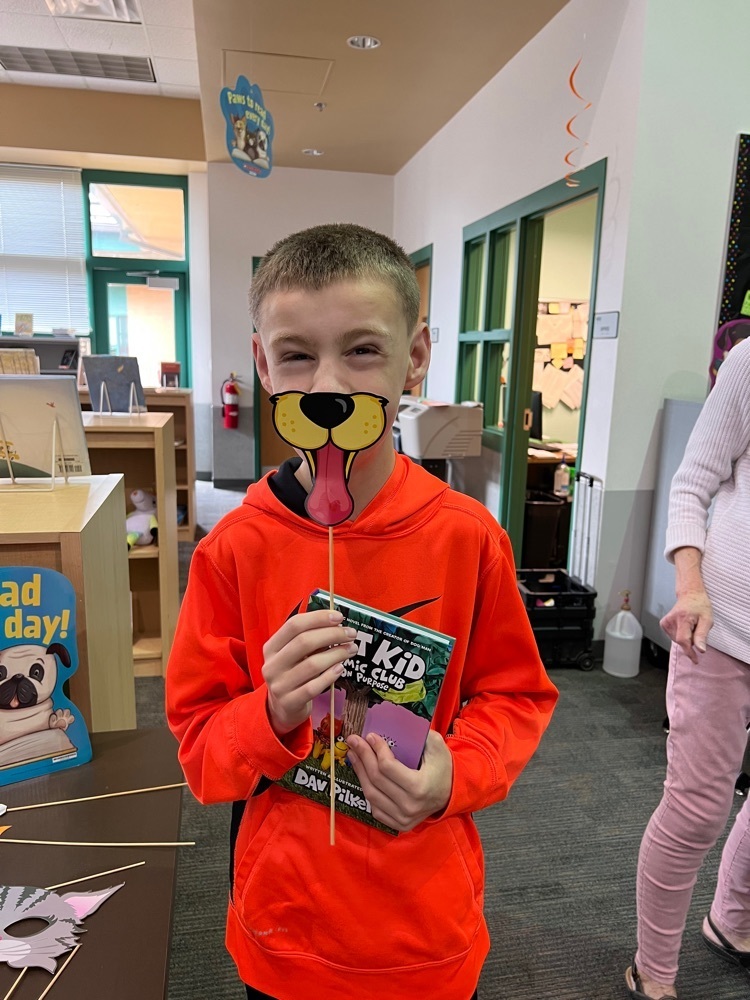 Superintendent Chris Simpson helped with announcements at RCES on Earth Day! #TheTigerWay

High 5 Friday with Carle RMH! #TheTigerWay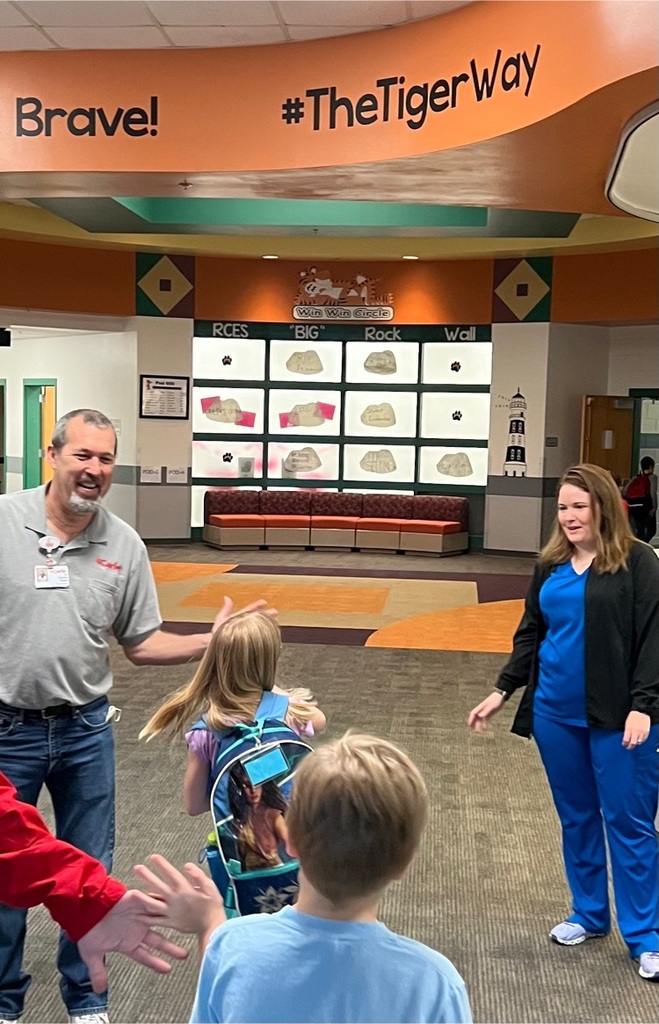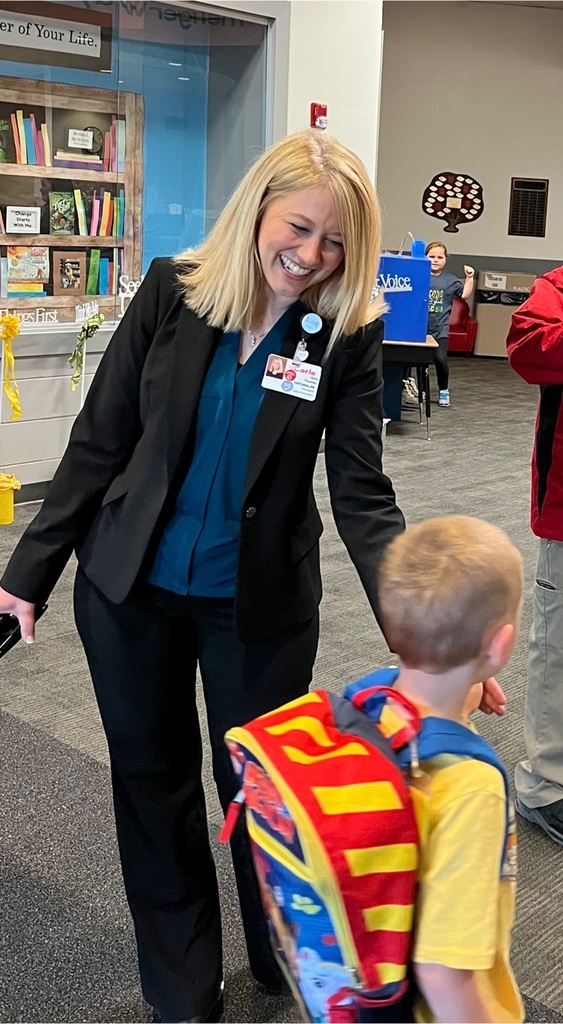 RCES Families: We have a limited number of 21-22 yearbooks for sale online!! If you haven't already made your purchase, please visit the link below and order today!! Yearbooks are currently scheduled to be shipped on May 16th and will be sent home with your child before the end of the school year. Thank you!!!!
https://www.jostens.com/.../202201220415134.../CATALOG_SHOP/
American Red Cross is hosting a blood drive in the RCES gymnasium on Wednesday, April 27, 2022 from 2:00 p.m. to 6:00 p.m. Check out the form below to schedule an appointment!
This is a reminder that school will be dismissed one hour early this Thursday for Easter vacation. In addition, there will be no school on Friday, April 15 and Monday, April 18. School will resume on Tuesday, April 19. Enjoy the break!
The Richland County Elementary School Kindergarten Open House for 2022-2023 students and families will be held on Tuesday, April 26th , 4:30 p.m. - 6:00 p.m. Please call or email Jennifer Weidner to schedule a time to attend at 618-395-8540 ext. 1703 or
jweidner@rccu1.net
.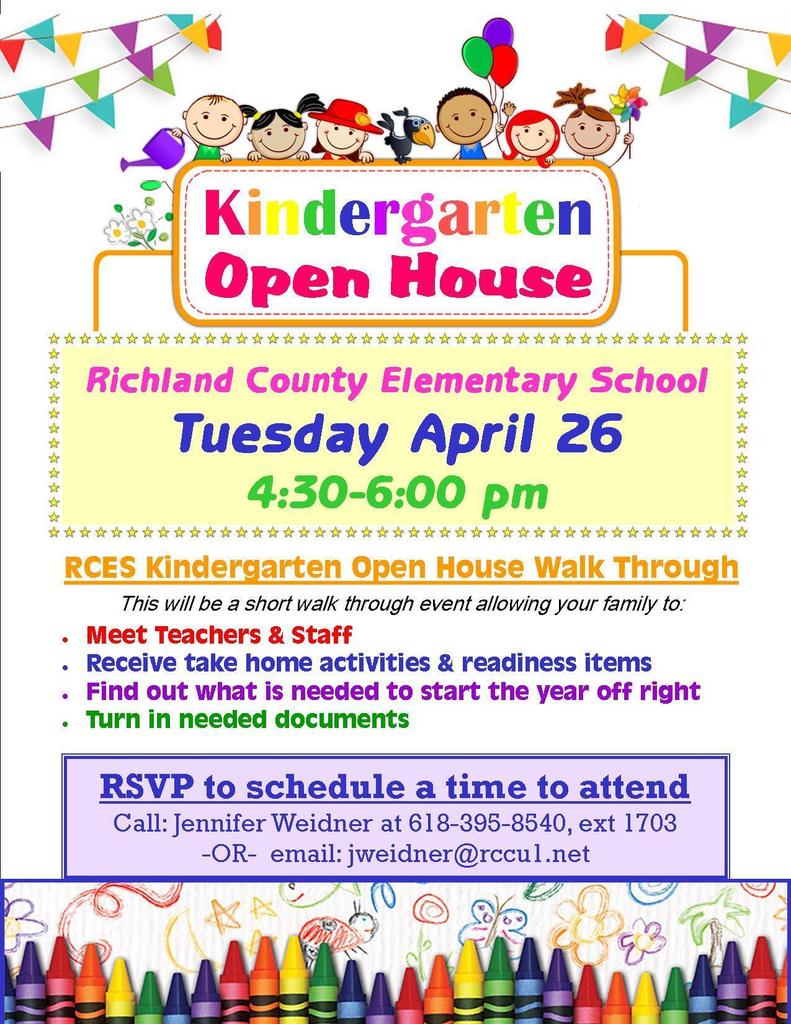 Hey RCES families, PTO will be selling SMENCILS next Wednesday and Thursday (April 13-14) before school in the rotundas! Don't forget to send money with your child! #thetigerway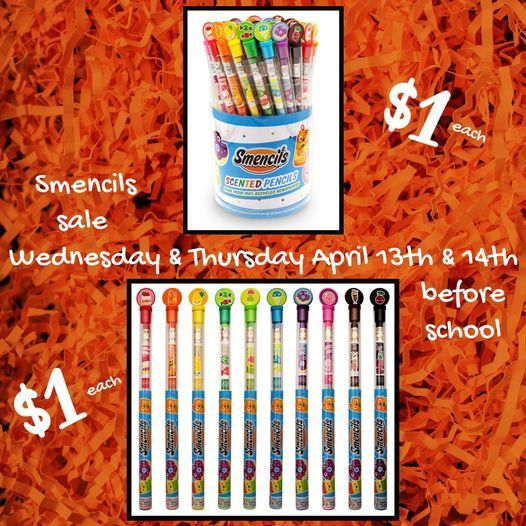 High 5 Friday returns after 2 years! Thank you Carle RMH for kicking off our Friday!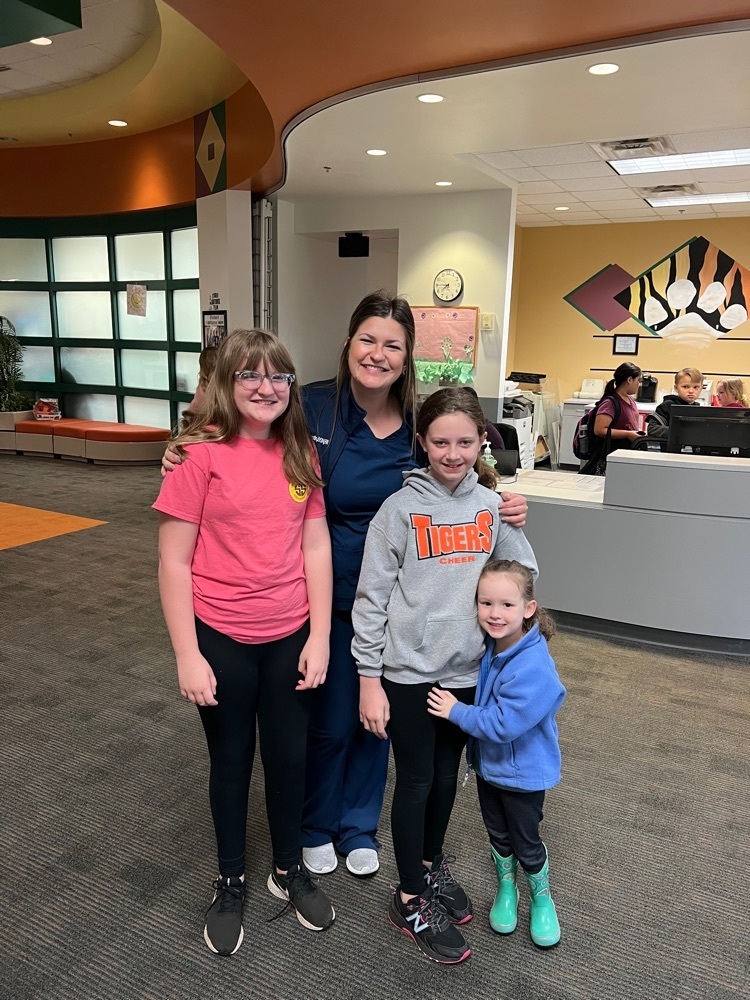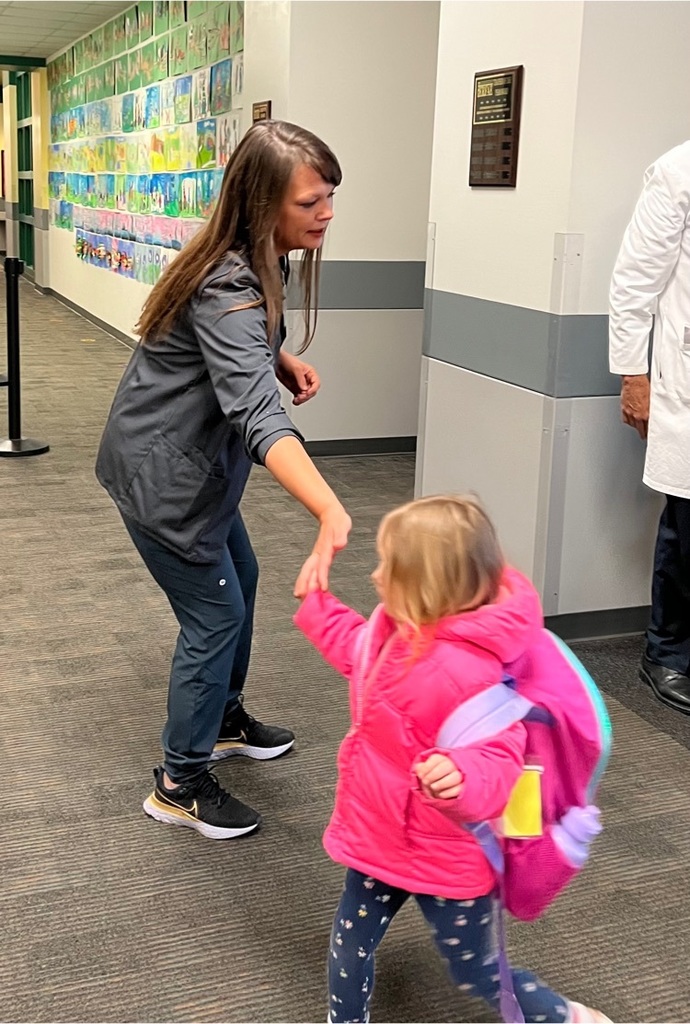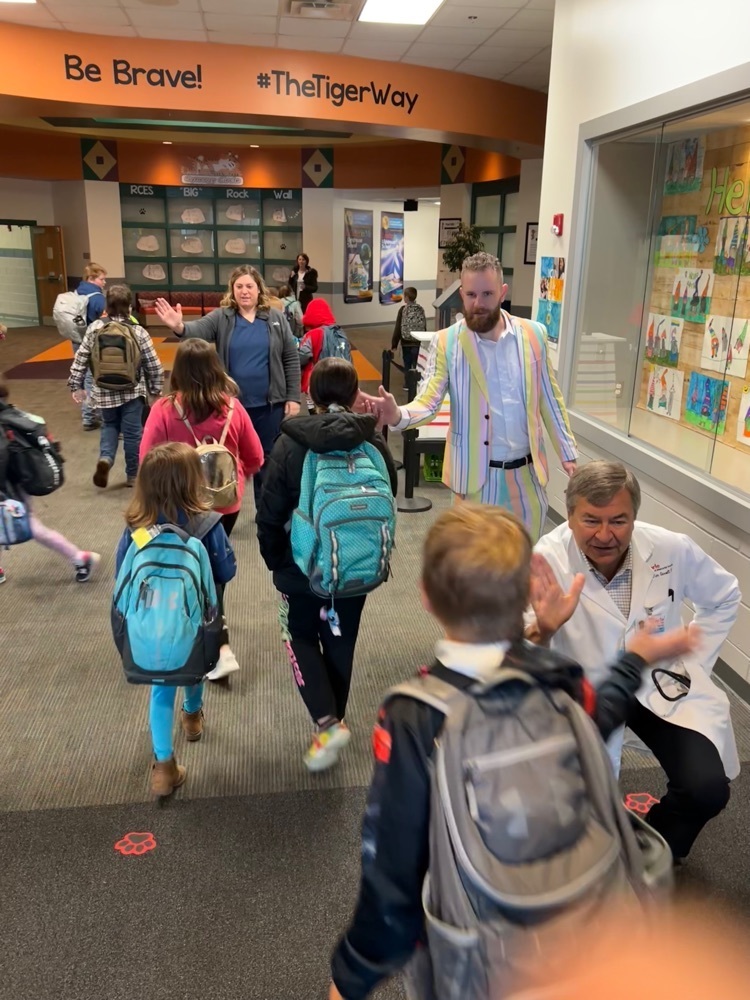 RCES Leadership Day - Kids Academy!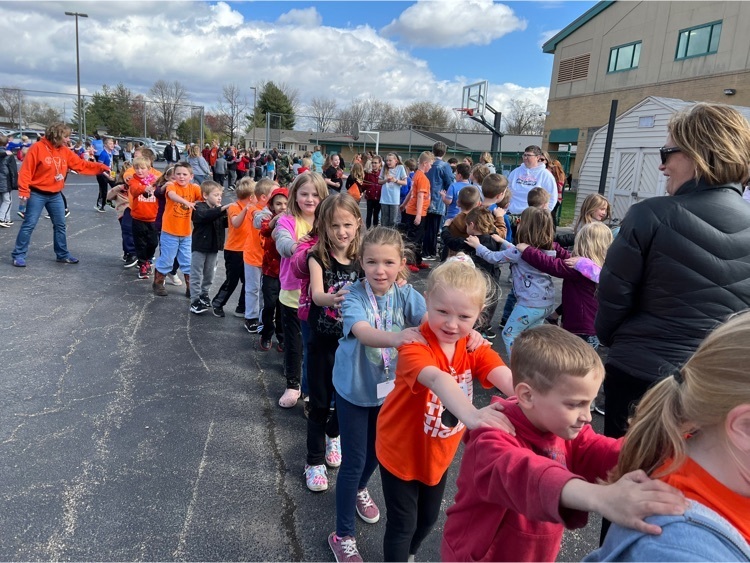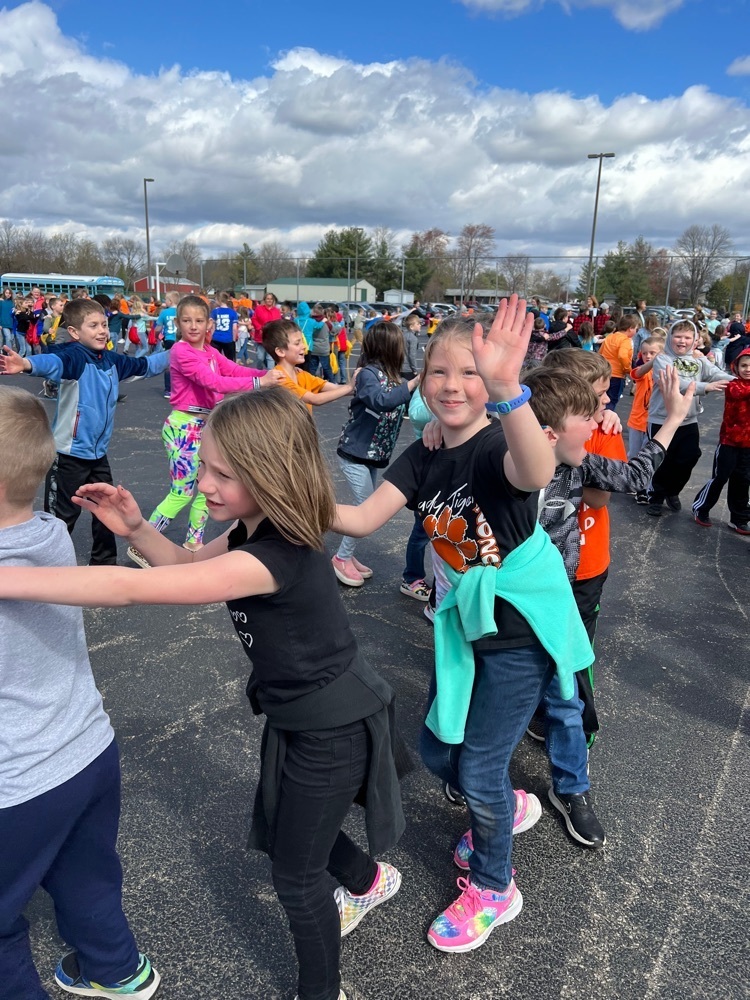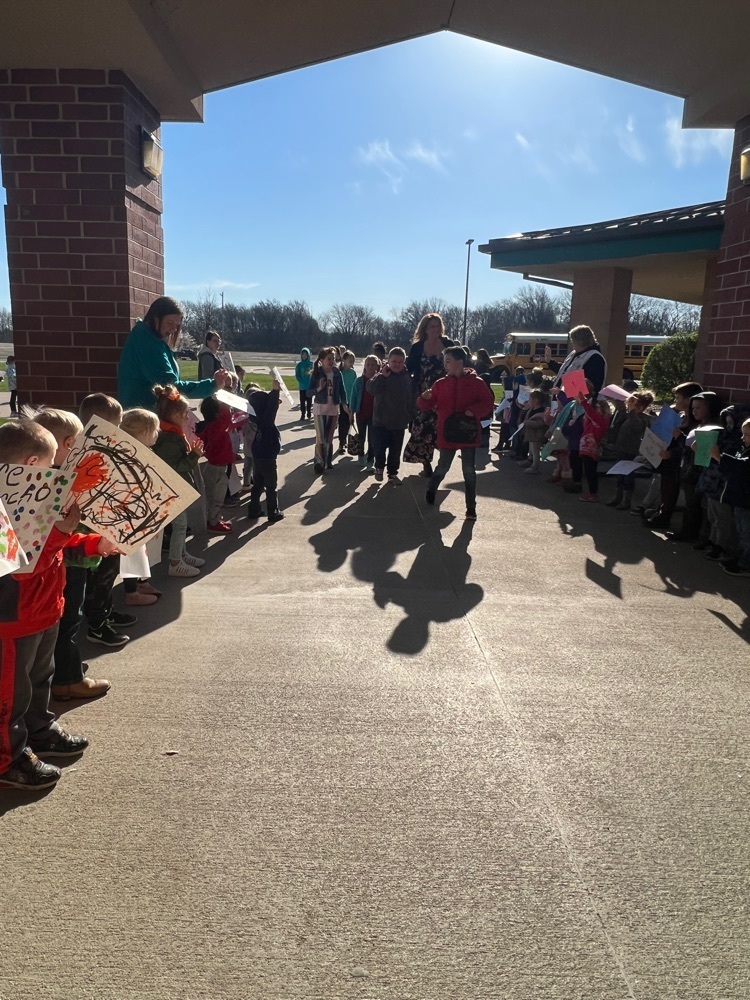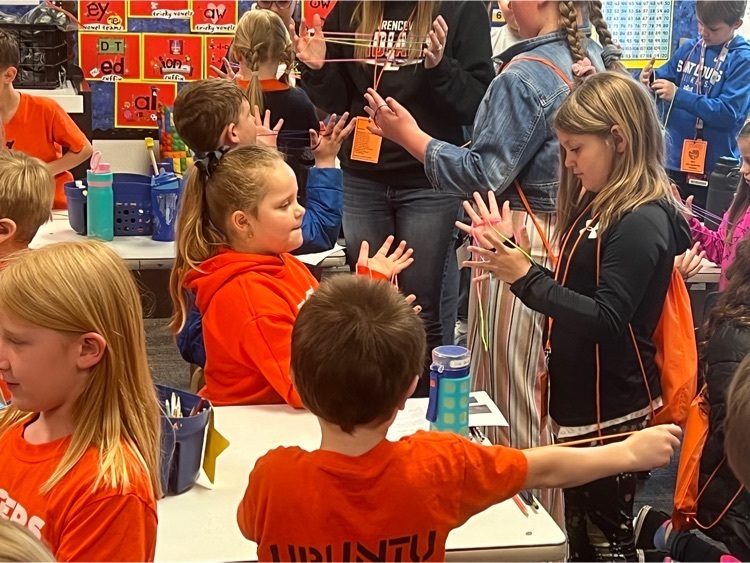 A BIG thank you to Trust Bank for the donation to the RCES Lighthouse Team!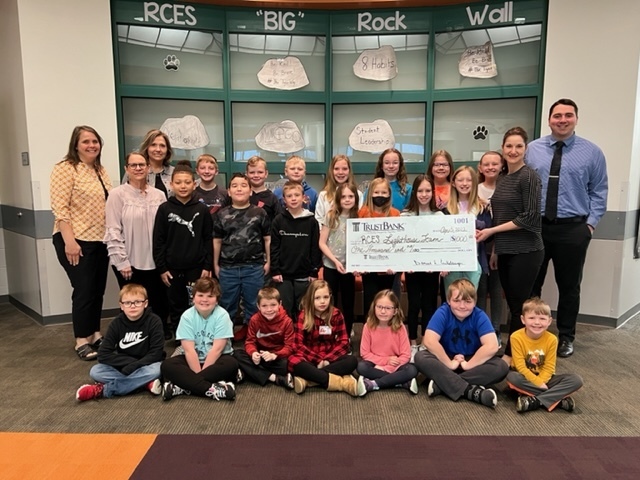 RCCU #1 Bright Beginnings is offering FREE Developmental Screenings for ages Birth through 3 on March 30, 2022. Please contact Jennifer Weidner to schedule an appointment 618-395-8540 ext 1703.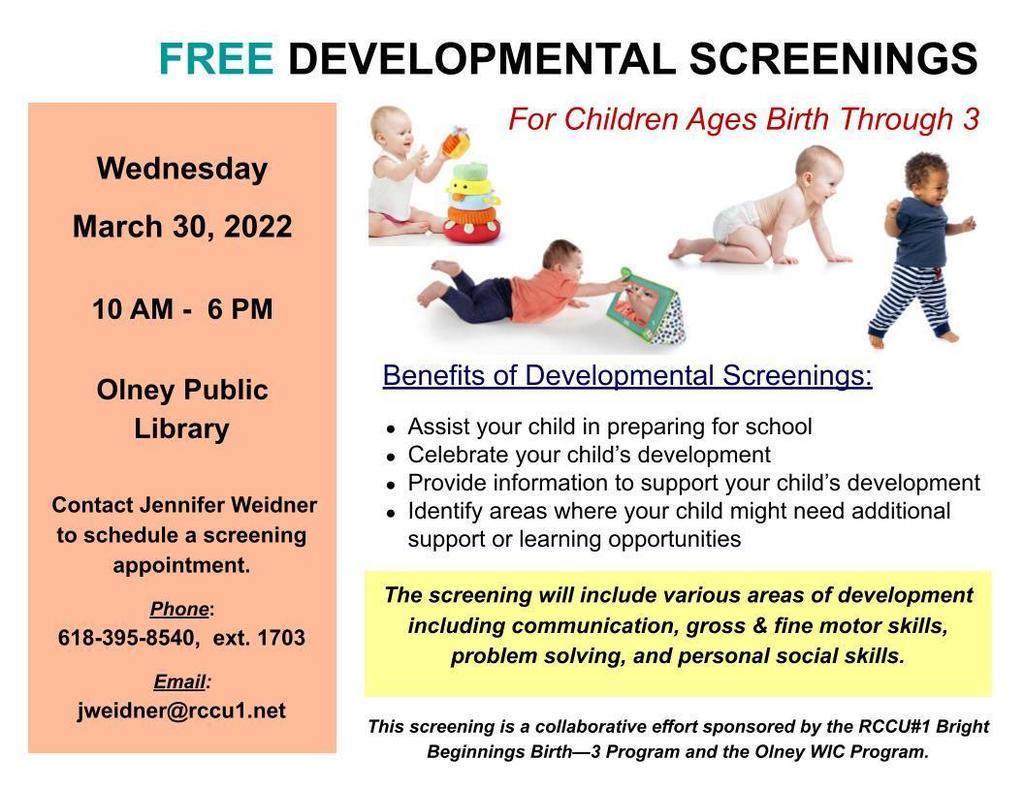 RCCU #1 serves families from pregnancy through 3 years of age. Contact Jennifer Weidner at 618-395-8540 ext 1703 for more information.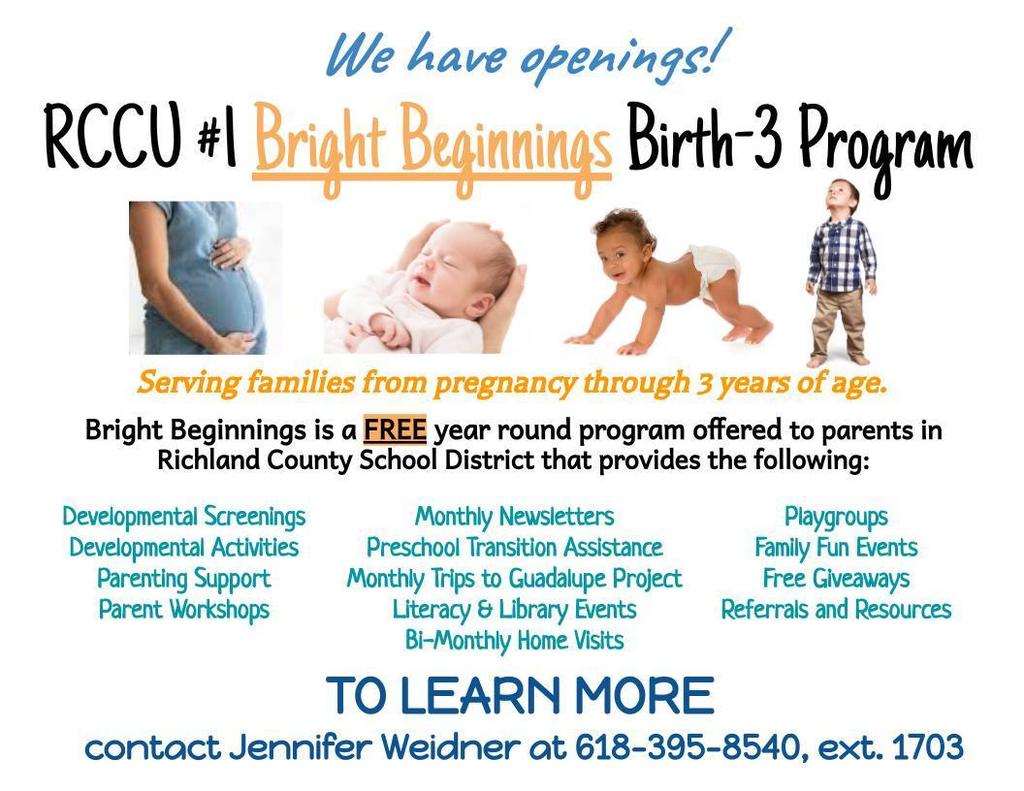 The Richland County Elementary School is offering Pre-K and Kindergarten Screenings this spring for the 2022-2023 school year. To schedule a screening please call RCES at 618-395-8540.